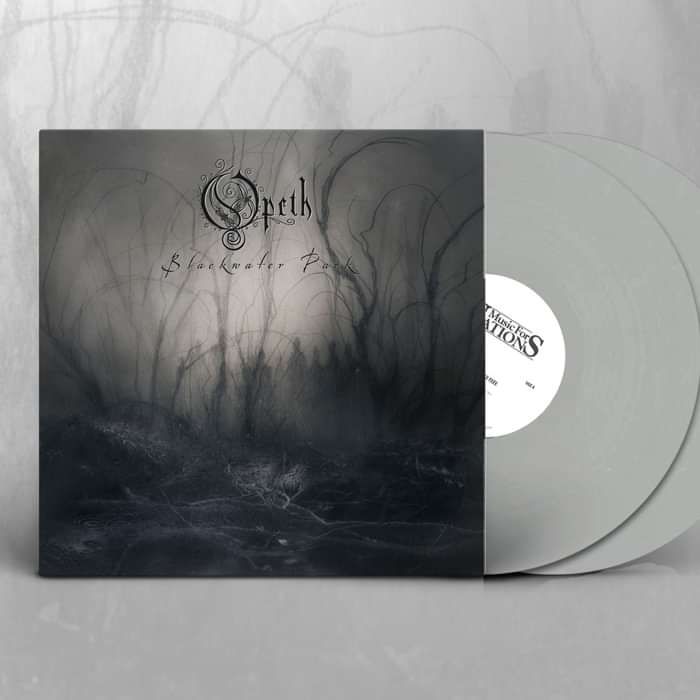 Opeth - 'Blackwater Park' 2LP *EXCLUSIVE* Grey Vinyl
2 x 12" heavyweight grey vinyl housed in gatefold sleeve with printed inner bags, shrink-wrap, 80x80mm sticker. LIMITED TO 500 COPIES WORLDWIDE.

TRACKLISTING
Side A
1. - THE LEPER AFFINITY
2. - BLEAK

Side B
3. - HARVEST
4. - THE DRAPERY FALLS

Side C
5. - DIRGE FOR NOVEMBER
6. - THE FUNERAL PORTRAIT
7. - PATTERNS IN THE IVY

Side D
8. - BLACKWATER PARK
9. - THE LEPER AFFINITY (LIVE)

A much-deserved and open armed 20th anniversary celebration of Opeth's magnum opus. Two decades in and still a breath-taking piece of work, dense with extraordinary melodic moments, spine-tingling atmospherics and agile but crushing heaviness, and one that saw the Swedish metallers kick open prog's ornate doors, fed death metal through the cosmic kaleidoscope and introduced a generation of music nerds to a world of limitless musical possibilities. The reissue comes lovingly pressed onto heavyweight, audiophile approved vinyl, with a variety of deluxe finishes, and housed in a gatefold artwork sleeve, with updated liner notes and acknowledgements.